Photo courtesy of Caleb Russell.
St. George Bank tops Australian banks in digital experience net satisfaction: study
Auswide Bank received a negative net satisfaction score for their range of digital products.
St. George Bank's digital services have made Australian customers the most satisfied, according to the latest net satisfaction survey published by data and analytics firm GlobalData.
St. George Bank nabbed the top spot ahead of ING Bank, and is also 83 percentage points (ppt) higher than the lowest-rated bank in the list: Auswide Bank. Auswide is also the only bank with a negative net satisfaction score in the metric measuring the range of products that a bank offers digitally.
Overall, however, Australian banks received the lowest net satisfaction score amongst markets studied by GlobalData in the metric measuring their efforts to help their customers better use digital banking and understand the range of products offered.
ALSO READ: Australia's Judo Bank on track for earnings growth
Banks in Australia also performed poorly in digital problem resolution where there is lot of variances between all competitors.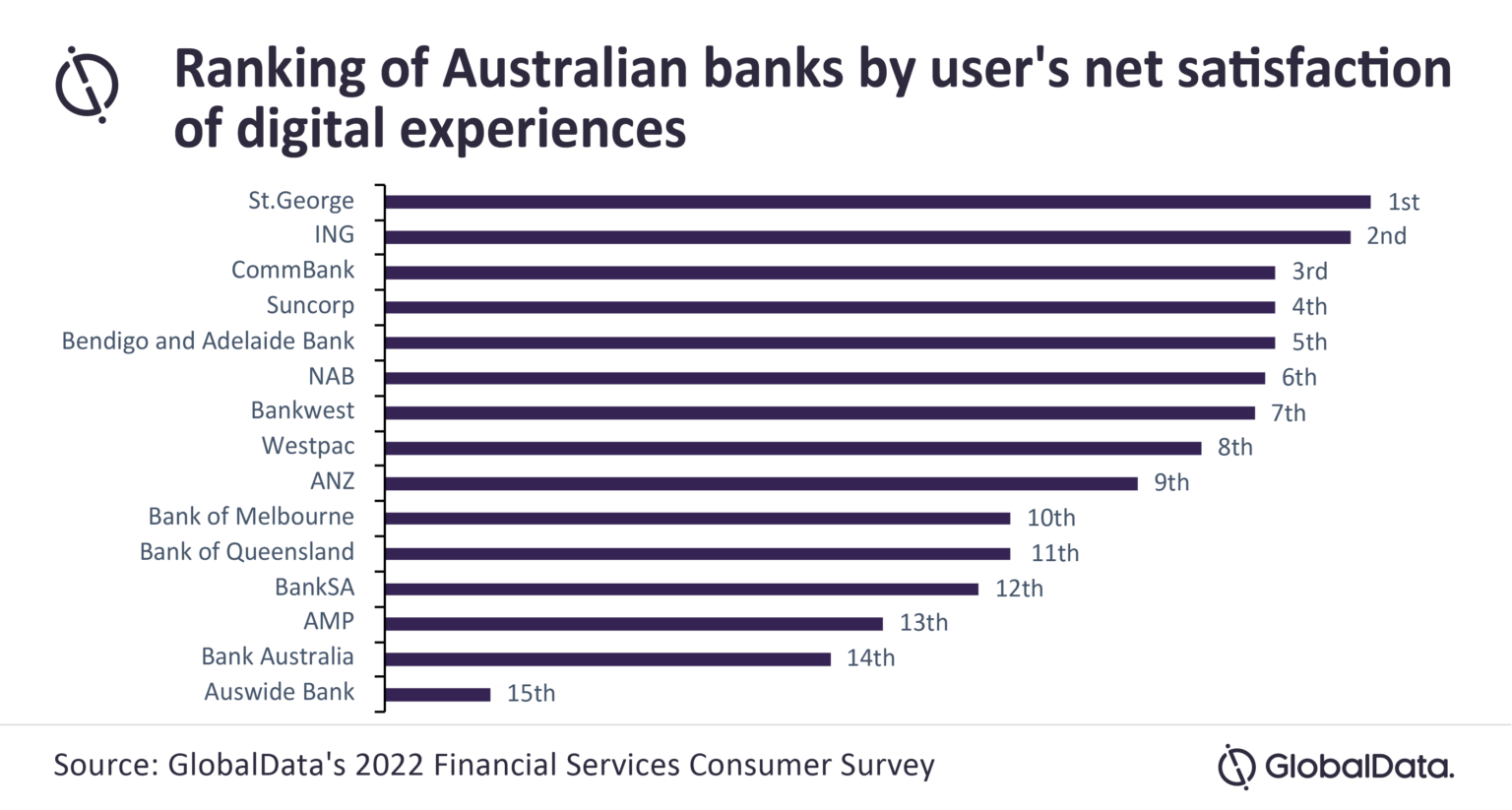 The report also notes that with banks encouraging customers to increase their digital channel usage, customers seek support to better understand the features and processes that they use.
"St. George and ING help their customers the most in this area, which enabled them to be ranked at the top of the average net satisfaction," said Harry Swain, Retail Banking Analyst at GlobalData.
The National Australia Bank, also performs well in this area, however, the bank needs to improve in other areas where customers find difficulties in order to challenge the other banks at the top of the rankings, Swain added.
GlobalData measured customer satisfaction using eight attributes: easy navigation of platform, wide range of products, simple process to access account, appealing branding and features, digital problem resolution, omnichannel, clarity of financial situation, and helping customers better use digital banking.