Bank SinoPac wins big at the ABF Retail Banking Awards 2021
Its iBranch SinoPac addressed the pain points of the traditional branch service model through the O2O digital integration process.
The recent changes in the global economy made grave changes in the way people consume, especially with setting foot in brick-and-mortar stores. Digital services such as mobile payment and online shopping, as well as delivery services, have been amplified by financial institutions.
Such changes have also accelerated their digital transformation, as well as the integration of their services in the realm of e-commerce. For Bank SinoPac, switching from physical to online and providing contactless payment services brought satisfaction to their consumers, as it allows for seamless binding and linking of accounts, a more friendly user experience, innovative service thinking, and expansion of the financial market scale.
"By providing B2C applications in the four major fields of E-Commerce Payment, Bills Payment, Identity Authentication and Open Banking through the APIs platform of the Bank SinoPac, it has so far assisted more than one thousand companies in providing financial services, helping customers strengthen their online layout, and implementing the ubiquity of financial services with cross-industry cooperation," Bank SinoPac said.
As such, the Bank has developed iBranch SinoPac, its digital and paperless branch counter services. The initiative addresses the pain points of the traditional branch service model, such as long waiting time for customers, long operation time for bank staff, and large amounts of papers that are not environmentally friendly and difficult to control internally.
"​​iBranch SinoPac's success factor is focused on customer experience. The digitalised process not only enhances service efficiency but also promotes O2O online and offline digital integration process, which enables customers to digitise the entire process from branch number pickup, account opening application, form filling, transaction confirmation signature, identity verification to customer receipts, etc," the Bank said.
They added that the account opening time is shortened from one hour to 10 minutes, and customer service efficiency is increased by 25%. Despite the impacts of the pandemic and the need for flow control at branches, the customer satisfaction rate with using iBranch still reached 94%, a 2% increase over the last year.
At the same time, the Bank has also built its API management platform to manage over a hundred external APIs effectively using a unified mechanism. Through the API management platform, the development resources are more efficiently concentrated to shorten the service launch time and increase the market share.
Moreover, they also produced DAWHO APP, which provides online one-stop financial services, so that customers no longer need to apply in person and can enjoy digital banking services with integrated financial products.
"Revamping the image of traditional banking into the representative of a revolutionary financial product in this digital era, [the app] made its debut in the aesthetic of simplicity and golden-darkish noble style to please our target customers," Bank SinoPac said.
These innovations have contributed to their long list of achievements in the past year, especially with its digitalisation goals.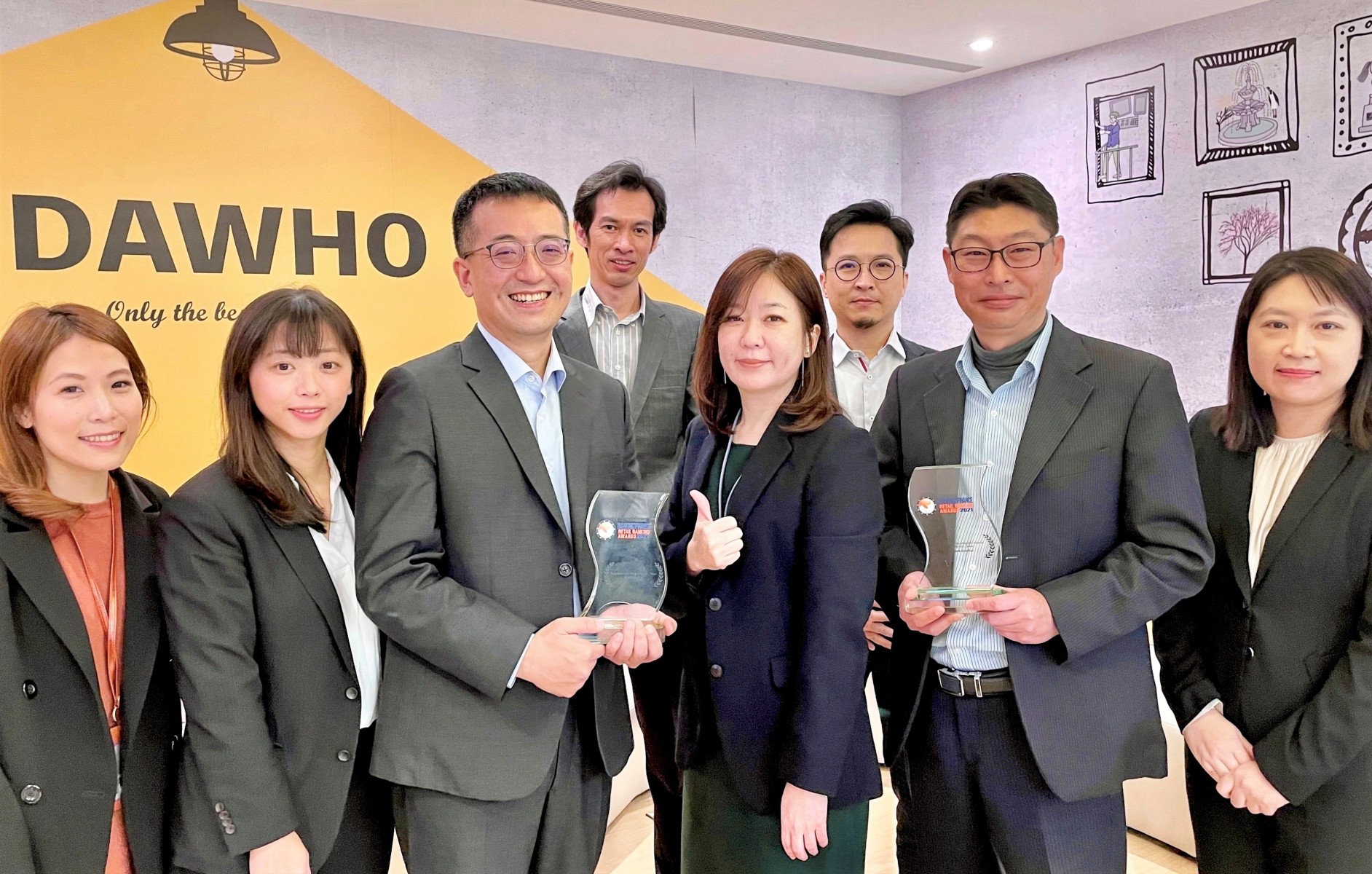 Bank SinoPac's outstanding services have made them win big at the recent Asian Banking and Finance Retail Banking Awards. The Bank has received Mobile Banking & Payment Initiative of the Year - Taiwan, Open Banking Initiative of the Year - Taiwan, and Branch Innovation of the Year - Bronze.
"We are appreciated and are honored to win these awards. Bank SinoPac will keep on participating in open banking cooperation in line with government policies, developing various APIs for diversified financial scenarios, and aggressively create multi-channel, dedicated to providing seamless financial services and creating a high-quality digital experience for our consumers," they said.
Going into the future of the banking industry, Bank SinoPac aims to push forward with its digitalisation initiatives, realising that the modern lifestyle is highly penetrated through online to offline integrated services.
"As a pioneering role in promoting the accessibility of financial services, digitalisation has always been a top-tier mission in our product roadmap. Moreover, a personalised and tailor-made experience is what Bank SinoPac believes [to be] the most valuable benefit resulting from the solid infrastructure of digitalisation," the Bank said.