Ardshinbank clinches top honour as the Domestic Retail Bank of the Year - Armenia
Their exceptional growth and customer-centric approach secure the prestigious ABF Retail Banking Award.
Ardshinbank CJSC has been honoured with the Domestic Retail Bank of the Year - Armenia award at the ABF Retail Banking Awards 2023. This recognition underscores the bank's robust financial performance, innovative product offerings, and steadfast commitment to sustainable development.
The bank's strong financial position is evidenced by remarkable growth in total assets and liabilities, a significant increase in the number of clients, and a substantial rise in net profit. Notably, international credit rating agencies have acknowledged Ardshinbank's financial strength, awarding it high ratings, which further exemplifies its ability to deliver value to its customers.
With a comprehensive branch network comprising 64 branches, including 44 in regions and 20 in Yerevan, Ardshinbank ensures accessibility to top-notch banking services across Armenia. The bank's commitment to embracing digital payment systems and innovative credit products for small and medium-sized enterprises (SMEs) further demonstrates its dedication to providing convenient and accessible banking solutions.
Ardshinbank's investment in digital services extends beyond urban areas, enabling the bank to serve even the most remote residents of Armenia. Its digital application plays a significant role in promoting sustainability and ecological responsibility, with paperless banking reducing environmental impact and aligning with the Armenian government's green energy and sustainability policies.
Moreover, the bank showcases socially responsible practices by investing in alternative energy, such as solar power plants, and actively participating in the creation of a new forest in Armenia. These initiatives underscore the bank's unwavering commitment to sustainable development and its dedication to contributing positively to society and the environment.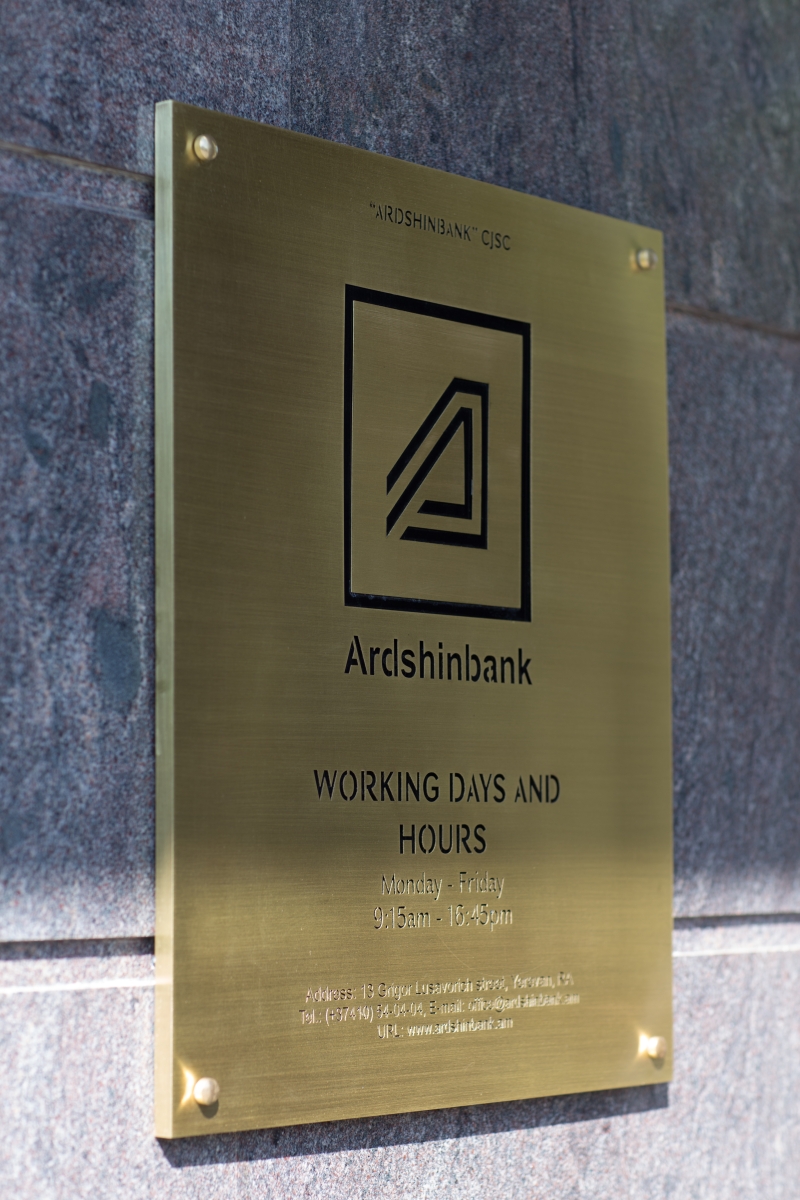 Ardshinbank's remarkable performance and dedication to sustainability set it apart from its competitors. The bank's customer-centric approach reflects its deep understanding of customer needs and aspirations, leading to the development of innovative products and services tailored to meet the specific requirements of its diverse customer base, regardless of their location.
In 2022, Ardshinbank achieved outstanding results and experienced significant growth across various key indicators. Notable achievements include a 54% increase in total assets, a 55% rise in total liabilities, and a substantial 369% surge in net profit. Additionally, the bank's net fee and commission income increased by an impressive 433%, and its net income from treasury activities rose by 610%. These achievements demonstrate Ardshinbank's strong financial performance and strategic initiatives to provide exceptional banking services to its customers.
Contact them via email or phone: You can reach out to Ardshinbank through the provided contact details, such as their phone number (+37412) 22 22 22 or their email address [email protected]. They may be able to provide you with the information you need or direct you to the right department.