Japan fintech investments fall to five-year low in Q1
There were only eight investment transactions during the quarter.
Japanese fintech investment fell to its lowest quarter in five years, according to a report by FinTech Global.
Investments reached US$100m during the first three months of 2022, with only eight transactions during the quarter.
The opening quarter was marked by major deteriorations in the Japanese stock market, impacting company valuations, especially in tech, according to FinTech Global. This may have caused venture capital firms to pull term sheets.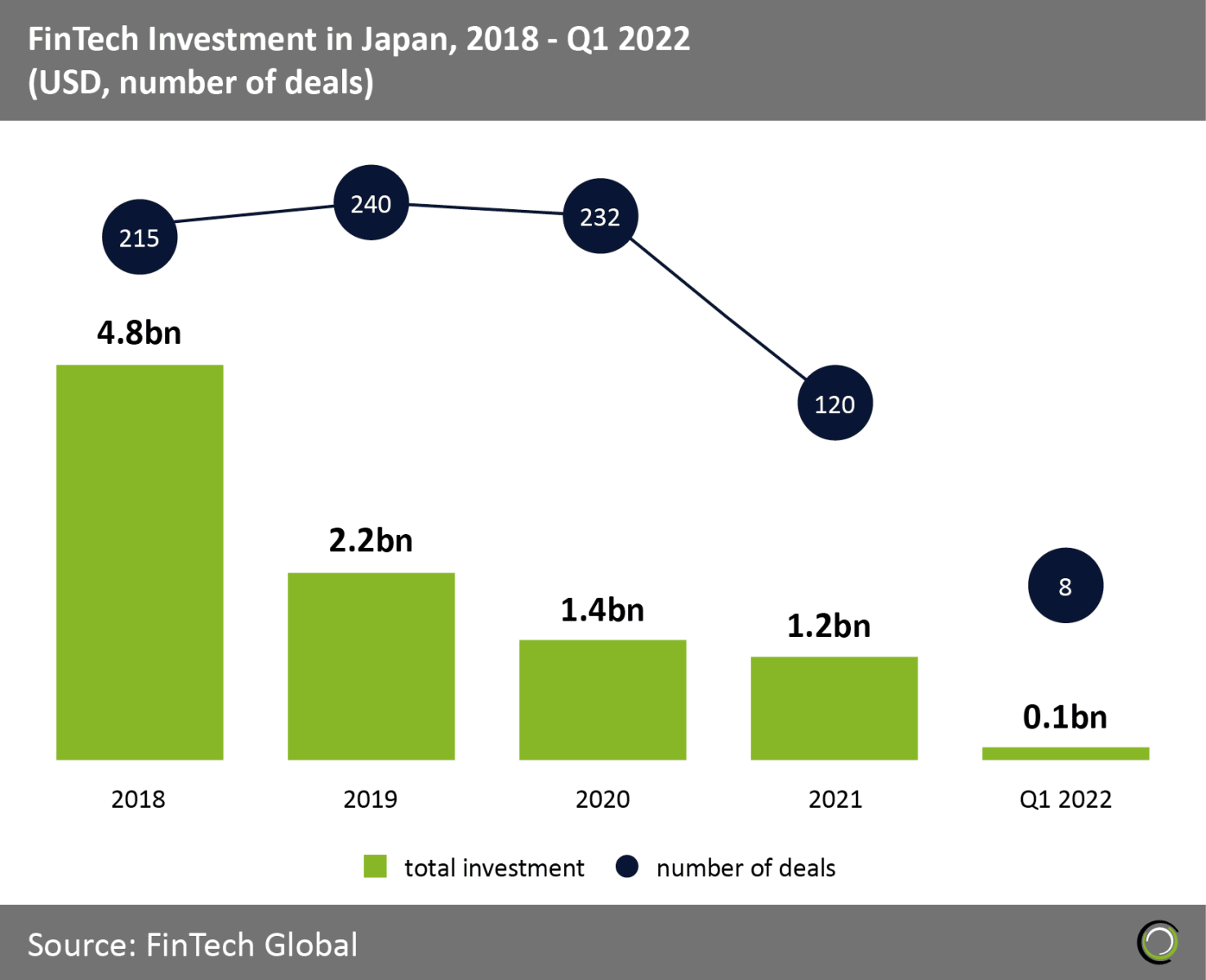 Not even the Japanese government's growth plan strategy promoting digitization and proposals for new Digital infrastructure, released in June 2021, was able to change VCs' minds.
Of the eight investment transactions, challenge bank Kyash clinched the largest FinTech deal in Q1, raising $41m in their Series D funding round. This value alone accounted for 41% of the total FinTech investments Japan received during the quarter.
Kyash said that it will use the proceeds to double its headcount and bolster product growth.