Japan's fintech funding on track to extend four year decline streak in 2022
The $300m in funding secured in H1 was less than half of 2021's full-year investment value.
Funding to Japanese financial technology (fintech) firms is on track to halve in 2022, extending the downward trend that began at least since 2018.
Data compiled by Fintech Global found that fintech investments in the first half of the year totalled just $300m, barely half of the $1.2b recorded for the full year of 2021.
Per quarter, Q2 logged $240m in investments across 10 deals, a four-fold increase from Q1 numbers.
ALSO READ: Japan fintech investments fall to five-year low in Q1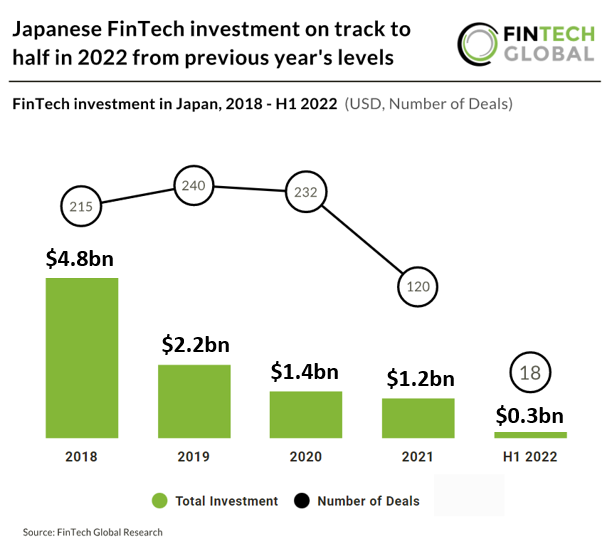 E-commerce payment gateway Opn inked the largest deal in H1, raising $120m for their series C funding round from MUFG Bank, Mars Growth Capital, and JIC Venture Growth Investments.
Per sector, Blockchain & Crypto was the most active for H1, with eight deals in total.
Fintech investments in Japan have been falling for at least the past four years. In 2018, Japanese fintechs received $4.8b across 215 deals. The number was halved to $2.2b in 2019 despite logging more deals, at 240.