Advisory takes centre stage in Danamon's next-Generation Branches
Danamon's next-generation branches reshape banking by performing more advisory functions and improving customer experiences.
When customer visits to branch offices decreased even before the pandemic, PT Bank Danamon Indonesia Tbk (Danamon) observed a big increase in self-service interactions.
Recognizing this shift in client preference, a comparative study conducted by Danamon in other countries showed that a bank branch should still exist, even though its function has now changed.
Drawing from this insight, Danamon formed a team to review branch functions and embarked on a transformation journey that culminated in November 2022 with the launching of its next-generation branch concept focused on improving the bank's advisory function.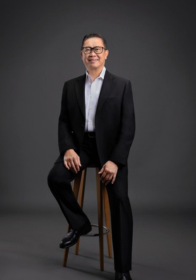 The Next Generation Branch concept is designed to reflect The Guiding Light principle, which is a symbol of Danamon's vision: To Care and Help Millions Achieve Prosperity," said Hafid Hadeli, Vice President Director of PT Bank Danamon Indonesia Tbk.
The next-generation branches not only transformed its bankers into conversational partners and advisors but encapsulated Indonesian culture and community dynamics in their customer-centric approach.
Hafid said this enabled Danamon to provide banking and financial solutions that best suit each customer's financial needs for them to achieve long-term and sustainable prosperity. As a result, the recalibration bolstered the significance of branches in nurturing trust.
Involved in the designing stage, Andreas Kurniawan, Danamon's Chief Digital Officer, said they understood that the physical presence of branches was still very important to continue giving customers a sense of trust. Thus, the next-generation branches evolved into welcoming spaces that foster discussions ranging from financial queries to broader life decisions.
"So many non-banking issues, for example regarding children's education, what brand of car to buy, regarding their business, are discussed at the branch. So, when we see a pattern like that, we create a branch that is comfortable for long conversations, with soundproofed meeting rooms and lounges," said Andreas in an interview with Asian Banking and Finance.
"Meanwhile, simple and routine transactions such as deposits, withdrawals, intrabank transfer, and complaints have moved to our digital channels, such as our D-Bank PRO mobile banking application," he added.
Three Customer Experiences
Andreas outlined three key customer experiences driving the transformation of Danamon's branch network, with Danamoners (Danamon employees) at the forefront.
The first, labeled the "High Touch Experience," prioritizes seamless interactions between customers and proficient Danamoners, ensuring personalized and efficient assistance. Emphasizing this, Andreas said: "Our transformation ensures Danamoners understand each customer's profile, needs, and preferences, offering comprehensive solutions through adept use of digital capabilities."
The second, titled the "Center of Omnichannel Experience," positions branch as guiding hubs, where Danamoners introduce customers to the array of channels and tools. "Danamon branch offices become information and help centers, facilitating holistic, user-friendly multi-channel journeys," Andreas explained.
And third, the "Gateway to Advisory" role positions Danamon's branch offices as knowledge centers, delivering integrated, tailored solutions that fulfill customer needs and objectives. "Our branches prioritize quality service, acting as platforms for complex transactions and high-value product consultations, whether in-person or virtually," he said.
In this dynamic shift, Danamoners become the embodiment of the bank's customer-centric approach, propelling the institution toward a future defined by enhanced experiences and impactful interactions.
And as Indonesia's economic progression improves, citizens are encouraged to engage in more complex banking activities and that opens an opportunity for banks to offer communal spaces where questions could be addressed.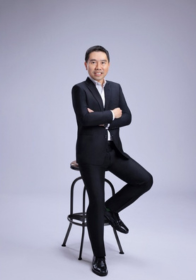 "We recognize this as an opportunity to fill that void," said Andreas as he cited inheritance planning as a pertinent example of intricate dealings that can be assisted by the bank.
Also, this new branch concept is designed to accommodate retail lifestyle customers. "Of course, some customers will feel bored if they come to the branch and are only treated to conversations about finances," Andreas said of the usual expectations.
He said Danamon recognises the need for its branches to cater to diverse lifestyle interests be it about health, hobbies, inheritance, or other endeavors. At the end of the day, their commitment is to assist clients in financial planning.
Full Engagement
Asian Banking and Finance also interviewed Eka Dinata, Branch Network Head at Danamon, who provided insights into the carefully cultivated atmosphere of their branches which are designed to encourage open conversations with customers.
Eka said the design has incorporated lounges in various corners, adorned with furniture that emanates a homely and cozy ambiance, reminiscent of being at one's own residence.
"For example, the Putri Hijau branch office, Medan, has been designed to be a cosy gathering place for Danamon customers. Inside there is a hospitality point equipped with local Mandailing coffee, a co-working lounge that can be used for both work and transactions, event space to hold activities to various types of meeting rooms equipped with supporting facilities that make customers feel like… it's their second home," said Eka.
Such is reflective of the business culture in Medan: open to new ideas and resilient. It matches well with the city government's thrust to improve the investment climate and encourage young people to take steps to become entrepreneurs and reduce unemployment.
Danamon's community-focused next generation branches feature lounges that can be used by customers as a place for hosting various events.
"For example, not long ago there was an event about taxes where one of our experts also spoke on that theme," Eka said. "There were events about food and beverages, about health, and other themes."
Even though these themes are unrelated to finance, it is a purposeful gesture that meets the desires of Indonesian customers who relish learning and social gatherings.
Equally captivating is Danamon's inclusion of a showcase area within their branches, dedicated to displaying both partner and customer products. Eka elaborated on this aspect, noting, "Customers have the opportunity to promote their products within our branches."
Take for instance the Kelapa Gading branch, where a Danamon corporate customer who owns an electric motorbike distribution company displayed his product in the showcase area. Such is the way for collaboration between Danamon and its customers, Eka said.
Interestingly, the range of enhanced experiences within the branch does not solely target existing customers, but individuals who are not yet Danamon clients but can partake in rich experiences, like the working space area for potential next generation clients.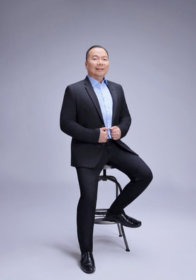 Meanwhile at the Pondok Indah Mall branch office, Danamon presents an easy, fast, safe and comfortable transaction experience.
"The various financial service facilities provided are expected to be an attraction for urban communities who need flexibility and speed in transactions," Eka said, citing it as an attraction to employees, professionals, entrepreneurs, and millennials who are digitally savvy and used to a fast-paced environment.
"We hope that the presence of Danamon's contact points that are adapted to the characteristics of the surrounding community can provide banking and financial solutions," said Eka.
Danamon has received feedback from the customers that despite digital banking being a major part of today's banking, they still need human interaction. That is why we are combining the elements of human, physical, and digital at our next generation branches. Each branch may lean more heavily on an element, depending on the characteristics of the customers in the surrounding area of that branch.
Highlighting the use of community lounges by the very customers or local entrepreneurs for education, seminars or sharing sessions, he recalled: "Customers openly offered piano lessons by placing their keyboards in the showcase area and giving special discounts for other customers."
After all, the branch exists in a community. "So, for people who are not yet customers, we consider them as part of us," Andreas affirmed.
He said Danamon appreciates the idea that prospective clients are invited by existing ones for engaging activities, in which the branch's priority is to showcase benefits and satisfaction.
This way, the branch avoids aggressive sales tactics since the aim is to raise awareness that Danamon offers valuable opportunities, fosters genuine connections and bears the philosophy of community engagement.
Guiding Features
Meanwhile, Andreas noticed that customers still visited branches for basic transactions. Thus, at the new concept branch, Danamoners guide them to more accessible channels, like Danamon's mobile banking application, D-Bank PRO, for tasks such as saving account opening, transfers, payments, profile update and card blocking.
"This speeds up basic transactions, allowing more time for advisory services," he said.
Enhanced by regularly updated digital tools, D-Bank PRO offers a range of new features, from FX Online and Multi-Currency Accounts to integrated Credit Cards, Cardless Cash Withdrawals, and Car Insurance.
Andreas stressed that fully operational cash recycle machines available at every new next generation branch significantly reduce the need for teller visits, making cash deposits and withdrawals swift, taking less than three minutes.
Moreover, for comprehensive transactions including card issuance, customers are guided to the multi-function kiosk by bank officers. This innovative implementation aligns with Danamon's advisory-oriented branch positioning.
"Our branch's foundational transaction services evolve — bank officers transition from traditional roles to guiding and facilitating customers through embedded features in this novel branch concept," Andreas said.
Upgraded Channels
Danamon itself always improves its digital capabilities and facilities through upgrading its channels and processes as well as partnerships with various digital service providers.
This strategic drive empowers customers to independently conduct routine and simple transactions. Andreas emphasised this shift, stating, "People who are interested in applying for a Danamon saving account or credit card can do it online and choose the saving or credit card that best suits their needs and financial goals." Furthermore, our credit card online approval is one of the best in class less than 1 minute approval. The feature-rich D-Bank PRO application introduces a multitude of credit card functions, along with simplified fund transfers.
Andreas noted the changing profile of branch visitors: those necessitating high-value transactions or seeking personalized advisory services and the unique advantages offered by the Next Generation Branch concept.
While branches retain their advisory role, customers seeking comprehensive transactions are adeptly guided to utilize multi-function kiosks, which is another feature of the branch.
"As a whole, our basic transaction services in the branch will change from serving as usual, now our bank officers will provide more direction or assist for customers to make their basic transactions through the features that we present in this new branch concept," he said.
Crucially, Andreas highlighted the paramount goal of tailored efficiency, rather than the duration of visits. "The point is not how long they are here for a visit, but the effectiveness and efficiency of the visit according to customer needs," he said.
This continues to underscore Danamon's transformation from a transaction-centric model to one emphasising collaboration and advisory services.
Success Despite Challenges
Eka revealed that they have formulated a success criteria set for their next generation branch, beginning with the ability to create visits to branches. He said that transactions through their sales and service officers have increased, reflecting an increase in traffic at the branch at approximately 20%.
The second is the advisory function related to the achievement of their fee-based income. In this respect, Eka said the achievement is better in the branches that have been transformed.
Lastly, he noted the new branch concept's potential for tailored cross-selling and up-selling. "Each branch office offers solutions fitting customers' profiles and needs. Additionally, customers can easily access Motorized Vehicle Ownership (Kepemilikan Kendaraan Bermotor or KKB in bahasa) facilities from our subsidiary, Adira Finance," he said.
Andreas observed that the shift towards advisory services led to a 20% - 25% drop in simple customer transactions at branches. This highlights the success of advisory functions and hints at a chance for bank officers to explore more extensive cross-selling.
He noted that this transformation prompts continual improvement from the people's side. "They need to enhance their knowledge," Andreas emphasized, explaining that customers come with diverse questions, underscoring the need for well-informed staff.
Eka echoed the significance of the human factor and the challenge of adopting new service methods. Although changing habits is complex, he affirmed their belief in the process, backed by positive results and comprehensive training with mentoring. This ensures correct advisory practices and suitable customer recommendations.
Andreas highlighted that mindset and method changes extend beyond front liners, encompassing back-end efficiency enhancements through creativity and collaboration. This is where Danamon's comprehensive training comes in to cover employees across generations, acknowledging varying technology comprehension levels.
"Danamon addresses these differences through a Collaborative and Adaptive culture ingrained in our corporate values Collaboration, Integrity, Customer-centric, Adaptive (Berkolaborasi, Integritas, Sigap Melayani, Adaptif or BISA in Bahasa). Generations work together towards shared goals—optimal customer service and agile work methods," said Andreas.
Future Plans
Danamon's next-gen branches are also used to strengthen the bank's own branding.
At present, there are five Danamon next-generation branches in Indonesia, namely in Medan Putri Hijau, Pondok Indah Mall Jakarta, Kelapa Gading Jakarta, Muara Karang Jakarta, and Danau Sunter Jakarta.
"We will see by the end of this year; we aim to have a total of 50 next-generation branches." Andreas said.
The ongoing transformation is inherently built for sustainability. He acknowledged the need for high agility, leading to a modular design for the next-generation branch. This adaptability allows adjustments to align with trends, community attributes, and branch locations. Andreas emphasised that the branch is designed to provide a comfortable and seamless banking experience for customers.