Bank SinoPac clinches Taiwan Domestic Remittance Initiative of the Year at ABF Awards
It offered 110,000 migrant workers a safe and affordable platform to send their hard-earned money home.
With close to 700,000 migrant workers served by over 1,000 foreign worker agencies in Taiwan, the need for a comprehensive yet affordable and convenient cross-border remittance service was recognized by Bank SinoPac. The bank saw an excellent opportunity to capture an often financially neglected customer group in the country.
According to statistics from the 2018 Taiwan Central Bank Annual Report, the total remittance amount of migrant workers reached US$3.24b (NT$90b), whilst the compound annual growth rate of migrant workers was 5%.
In its bid to achieve financial inclusion for these customers that make up close to 6% of Taiwan's labour force, Bank SinoPac worked with foreign worker agencies and found three major pain points that often hindered migrants from sending money back home: language barriers, fraud risks, and high remittance fees.
"If foreign worker agencies were willing to cooperate with banks, the agencies could combine all remittance requests from migrant workers as one single batch cross-border remittance instruction, and link with our beneficiary bank network, making cross-border remittance more convenient," the bank explained.
Thus, Bank SinoPac's integrated cash collection and cross-border remittance services were born.
Foreign worker agencies can gain significant fee income via the bank's services, as cooperative agencies can charge fees ranging from US$5.41 to US$7.21 (NT$150 to NT$200) per migrant worker per transaction. The remittance cost for the agency is also much lower compared to others as Bank SinoPac only charges US$48.66 (NT$1,350) for one single batch of cross-border remittances, regardless of how many individual payments were made.
That said, providing such services did not come without its challenges for Bank SinoPac. "Since this service involves several regulations such as anti-money laundering (AML) and cross-border remittance, it takes a lot of work for the bank to meet all the regulations," the firm explained. In order to ensure streamlined end-to-end services, Bank SinoPac completed extensive system developments, which it achieved in a surprisingly short period of time.
Bank SinoPac's efforts paid off well, with Taiwan's top-tier foreign worker agencies moving their transactions to the firm to enjoy the benefits provided by its integrated cash collection and overseas remittance services.
In 2020, the number of migrant workers' remittances was approximately US$3.58b (NT$99.2b), of which US$580m (NT$16b) was remitted by Bank SinoPac.
The bank's market share of migrant workers' remittances is estimated to be 15.7%, which is equivalent to about 110,000 migrant workers it has provided affordable, safe, and convenient services for send money back home.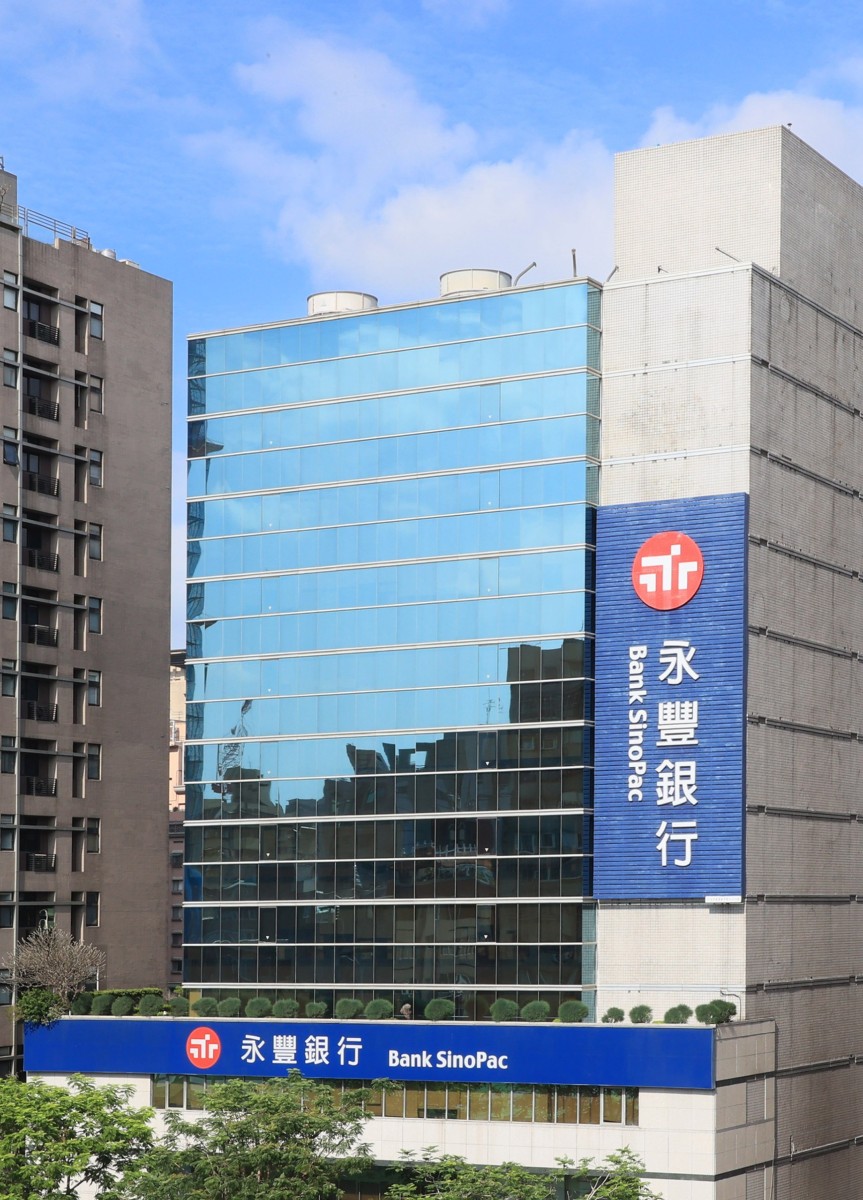 Because of its efforts to ensure quality service for the country's migrant labour force, Bank SinoPac received the Taiwan Domestic Remittance Initiative of the Year award at the recently concluded ABF Wholesale Banking Awards, presented by Asian Banking & Finance. In its sixth year, the awards programme lauds banks that have introduced groundbreaking wholesale banking products and services that have changed the game in the industry.
Whilst its cross-border remittance services have already proved successful for Bank SinoPac, the firm believes it can still do better to provide for migrant workers. It is currently in the process of developing application programming interfaces or API services to improve processing efficiency. "After services go live, all transaction information can be delivered in real-time between the bank and foreign worker agencies," Bank SinoPac explained.
As well, it is working to extend the cooperation with foreign worker agencies to further build a comprehensive financial ecosystem for migrant workers. This would entail providing financial services, such as exclusive migrant workers' credit cards and personal loans, creating a win-win situation for the workers, their agencies, and Bank SinoPac.
Because its integrated cash collection and overseas remittance services have not only enabled the bank to cater to a new group of customers but also gain from AML fee income, foreign exchange profit, and the cross-border remittance fees, Bank SinoPac is confident in further expanding its horizons.
The bank is looking to provide new cash services for insurance and securities companies in order to make their cash collection process more efficient and cost-efficient too.
"By investing the obtained resources into related system development, there will be more and more customers who can enjoy our high-quality financial services," Bank SinoPac said.