Singapore's push into ESG investing
Transparent and trustworthy reporting standards made Singapore a regional financial hub. Can it do the same with green investing?
On February 18, the announcement of Singapore's 2022 budget included a host of widely reported environmental measures such as significant hikes in its carbon tax and the issuing of specialised "green bonds" to fund sustainable infrastructure. Yet behind the headlines, a quieter and more fundamental greening of the country's corporate and finance sectors is underway.
At the start of 2022, the Monetary Authority of Singapore (MAS) began rolling out new disclosure standards that put a spotlight on how retail ESG-focused investment funds classify and select their ESG investments.
Such approaches have been criticised in the past for providing gaps that companies have exploited to buff up their ESG credentials without taking real action, so-called greenwashing. The latest moves offer consistent ways to measure and compare ESG progress.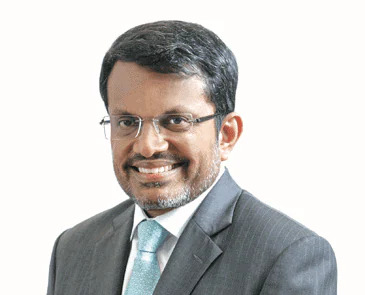 ​
Ravi Menon
"With the enhanced disclosure in place, investors will be able to better understand the criteria that an ESG fund uses to select its investments," said Ravi Menon, managing director of the MAS, in a public address last year. "Investors will also obtain from a single offering document more information on the fund's investment process, as well as the risks and limitations associated with the fund's ESG strategy."
That bodes well for Singapore if its regulators and financiers can deliver and transform the small island nation into a hub for ESG investing. In a 2021 global survey, more than half of respondents said they planned to completely or "to a large extent" incorporate ESG issues into their investment choices by year end. A reputation for good ESG governance and transparency could put Singapore's financial industry at the forefront of this new wave of sustainable investing. Yet the country faces significant challenges to realise that goal, which have stymied other regional and global markets before.
More transparent, more objective, more standardised
The biggest of these challenges is achieving common, consistent standards around how to measure ESG performance. "Globally, there are more than 200 frameworks, standards, and other forms of guidance on sustainability reporting and climate-related disclosures," said Menon in the same address last year. "This has resulted in selective reporting and inconsistent disclosures that are not comparable."
Recent research suggests that ESG ratings from different providers are poorly correlated with one another, especially compared to other financial indicators like credit ratings. And many of those standards don't lead to green or sustainable investing. Some research suggests that of the funds that adhere to the UN's Principles for Responsible Investment, one of the most well-known ESG frameworks, 1 in 5 fall below the median of all funds globally in terms of their actual ESG performance.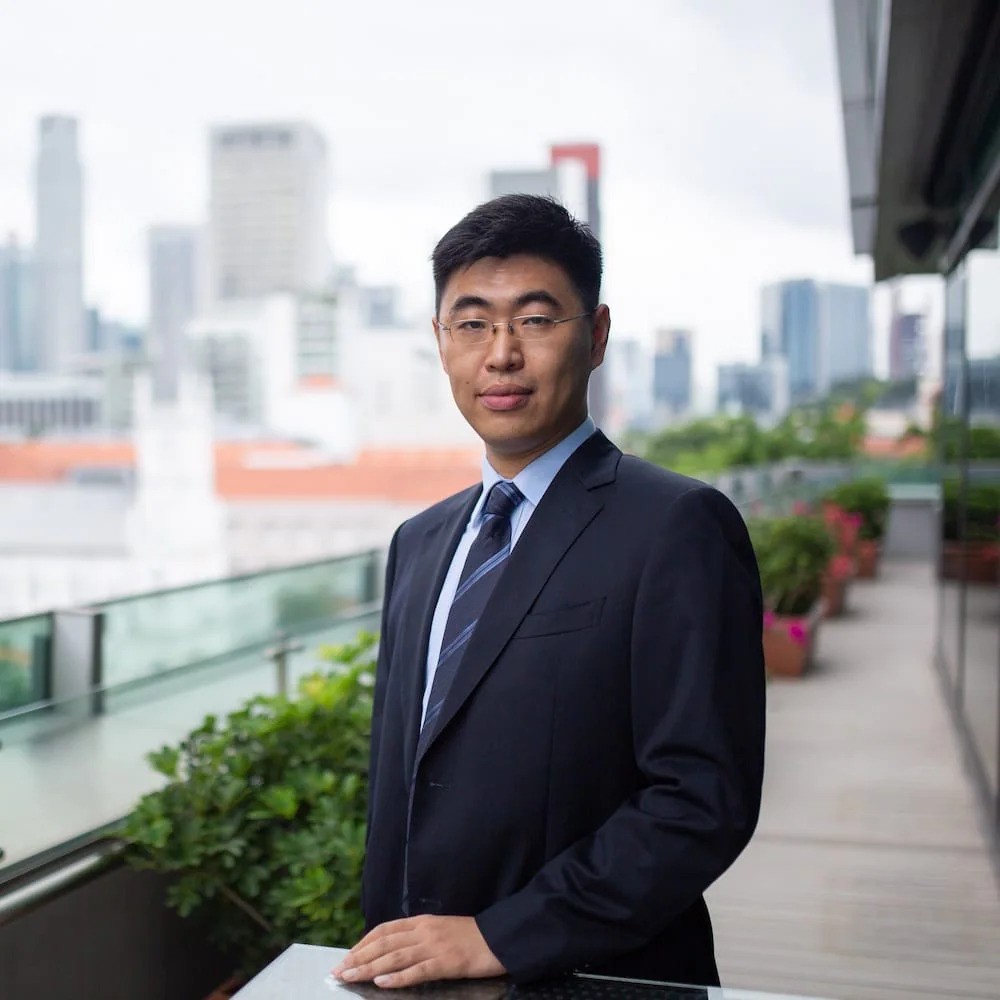 ​
Dr. Hao Liang
"Among Asian countries, we have a lot of so-called standards and frameworks, but everyone's just developed their own–there's no real standardisation across regions," says Dr. Hao Liang, an associate professor of finance at Singapore Management University, who co-authored the research and sits on the management committee of the Singapore Green Finance Centre, a public-private partnership for ESG finance research that includes the MAS as well as top Singaporean and foreign banks.
"Our focus is to have something more transparent, more objective, and more standardised for the whole region," he says. "We want to set standards from Singapore, not just for Singapore."
Singapore's financial track record and influence on regional policy will help it take that market-leading role in setting new standards, according to Liang. "If you want to be a sustainable financial centre, you need to be a financial centre first," he says. "Singapore is well-positioned in that regard, serving the broader region–both ASEAN and China. We have the research quality on par with top schools worldwide, and you see more and more big companies setting up regional headquarters in Singapore."
And while Asia has generally lagged Europe and the U.S. in establishing ESG standards, that's also given Singapore an opportunity to learn from the rest of the world and localise more effective approaches.
"As a hub for Asian investment, one way for Singapore to improve the quality of ESG reporting is through a taxonomy on sustainability," says Frédéric Ducoulombier, ESG director at Singapore-based research consultancy Scientific Beta.
Taxonomies would work by defining and classifying specific ESG-related activities and minimum thresholds that companies must meet to qualify as sustainable or ESG-compliant.
The EU and China already operate similar taxonomies, while ASEAN has recently released high-level principles to create "a common language and an overarching guide" for the development of such taxonomies by member states, according to Ducoulombier. Singapore and Malaysia have been amongst the first countries to put forward a taxonomy proposal. "More broadly, Singapore is investing significantly to make sustainability a core feature of its role and ambition as an international financial centre," he observes. "A taxonomy supported by regulation promoting its usage could be an important piece of the puzzle."
The monetisation of good
As new taxonomies and reporting standards arise, whether led by Singapore or by others, companies will need to adapt quickly. The first step is for top executives and managers to educate themselves on sustainable finance in a much more systematic way by asking "who are the players, what's the market structure, what's the experience in more developed markets," according to Liang. The second step is to invest in the skills required to audit ESG performance according to still-evolving standards–something that most companies and professionals, at least in Singapore, are yet to fully realise.
"Every company, because of regulatory push, needs someone to audit their ESG information," says Liang. "But I keep telling my students at SMU: We know a lot about auditing financial information, but we don't have enough people who know how to audit ESG information. There's a huge gap here. We need talent, we need training, we need to invest a huge amount of time to actually understand how to report."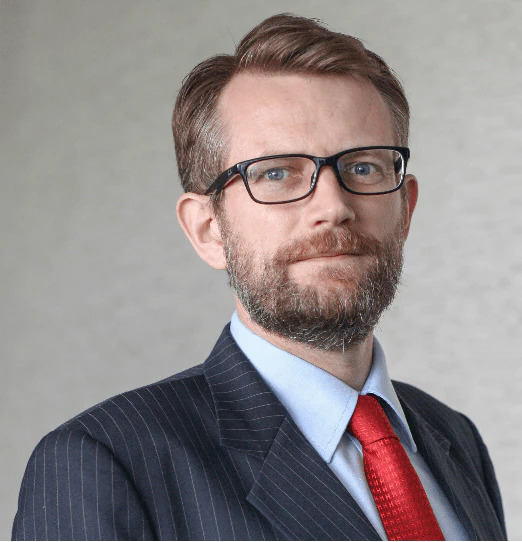 ​
Frédéric Ducoulombier
Then, of course, there's the question of which methodologies or standards of reporting to develop competencies in. Both Liang and Ducoulombier point to a growing acknowledgement that traditional ESG ratings lack consistent and transparent data that holds up under scrutiny.
"If you are comparing companies based on data that are not reliable, you may be rewarding the wrong companies for performance," says Ducoulombier. "And you may then be taking the wrong risks as well, because of some sustainability-related accounting choice made by companies that are different."
In the long term, business leaders are likely to be better off focusing on impact investing, which relies on reporting techniques that quantify the impact of ESG investments and allow investors to constantly track corporate performance over time. Impact investing increasingly features in Singapore's own policy messaging, and it offers a potent way to quantify the ROI of companies' ESG efforts, which may raise difficult questions.
"There's a significant share of the public, when you look at investor surveys, who are ready to pay extra for impact," Ducoulombier adds. "But the bulk of strategies out there are not positioned this way. The risk is that the public grows disillusioned with these offerings and ends up saying, this is another fake promise from the financial industry."
If you want to go far, go together
In the face of this, leaders in both private and public sectors will need to increasingly work together–as seen in initiatives like the Sustainable Stock Exchange group, led by British insurer Aviva alongside the United Nations–to create more consistent and meaningful approaches to ESG. Liang says Singapore is "doing pretty well in this respect" based on collaborations like the Singapore Green Finance Centre, emphasising that momentum toward new standards will likely snowball once larger players start directing capital flows in their direction.
"It's easier to do it if you're in a small economy, where everyone talks to each other directly," says Liang. "We're well-positioned to deliver the new leading standards for green finance in Asia."
To get there will ultimately require regulators, business leaders, and the public to push for standardised and meaningful ESG standards that capture meaningful impacts on Asia's biggest challenges.
"Our current share of ESG investment is still small, but a lot of the world's biggest so-called social problems are abundant in Asia," Liang says. "Given how Singapore has traditionally been a centre to address Asian issues, I think here is the right place for that hub."
About the Author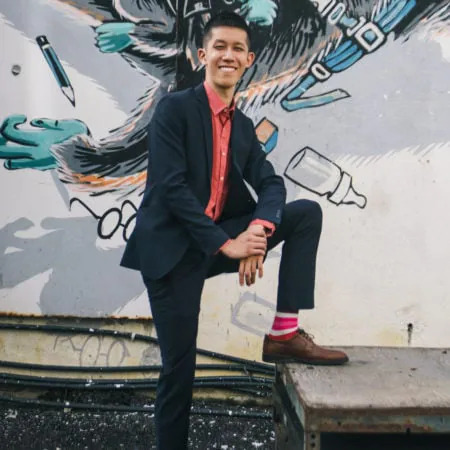 Mark Yeow's first foray into the world of journalism and content was in high school, writing articles about antique furniture that he patched together between studying and video games. Since then he's written about everything from environmental science to wireless technology to trends in global trade, alongside citizen video journalism for social impact causes around Southeast Asia. Raised in Australia, he currently resides in his birthplace of Singapore but struggles to say which is truly home.
This article originally appears on ServiceNow's Workflow site