Phnom Penh (Photo by Paul Szewczyk)
Could Bakong pave the way for digital currency in Cambodia?
Similar to its namesake, the platform is now the backbone of the country's digital payments system.
In October 2020, the National Bank of Cambodia (NBC) unveiled Bakong, its national mobile payment and banking platform aimed at strengthening the use of the Khmer riel and curbing dollar dependency. But beyond this goal, Bakong—named after one of the ancient Khmer state temples—makes use of distributed ledger technology (DLT) and blockchain technology, prompting questions over whether the platform could serve as a stepping stone for Cambodia to join the digital currency race in the region.
As of now, however, there are no plans for it.
"From the NBC perspective we don't see a good use case of a full-fledged [central bank digital currencies] yet," H.E. Serey Chea, the official spokesperson of the NBC, told Asian Banking & Finance in an exclusive correspondence. "It doesn't matter if Bakong is CBDC or not, as long as it can perform the main functions it intended."
Bakong can be configured in such a way that it becomes a full CBDC, according to NBC, but right now their focus is to promote financial inclusion.
"The introduction of Bakong is to address the issue of connectivity and interoperability, attain efficiency in payment system, promote financial inclusion and ease of KHR cash payment. Bakong [will] serve as a backbone payment system," Chea said.
The adoption of Bakong has been steady: over 8.3 million transactions have been logged since it launched in late 2020. The platform also now has over 7,500 merchants and 58 banking and financial institutions participating.
One of the goals mentioned in launching the Bakong system or platform is to curb dollar dependency and boost the use of the riel. Could you share with us an update on these goals? How has Bakong helped in moving away from dollar dependency?
Cambodia is still considered a highly dollarized economy whilst most of the transactions are still cash-based. This could hinder the effective implementation of monetary policy, as well as payment system development. Thus, the NBC, as the monetary and payment system authority, has developed the Bakong aiming at promoting the use of local currency and electronic payment in Cambodia.
The Bakong is developed with a feature that allows for real-time fund transfer and instant payment transaction, and given its interconnectedness and interoperability amongst different payment service providers and the adoption of QR code payment, it provides greater convenience and is a more widely-accepted channel for mobile banking or wallet users to make electronic payment at any merchant regardless of their acquiring bank. In addition, with the possibility to link with bank accounts, customers are able to make fund transfers from Bakong accounts to their bank accounts and vice versa. With our younger demography, the introduction of a modern payment system via QR code has been adopted without much hesitation, therefore, encouraging more instances of electronic payment in place of cash.
In addition, the development of Bakong is expected to encourage the use of local currency in the sense that it facilitates the payment of high-value transactions in KHR more conveniently. Bakong could also be utilised as a tool in promoting the use of local currency in such a way that NBC can introduce rules incentivising the use of KHR within Bakong.
Since the introduction of Bakong, the transaction in local currency via Bakong is increasing from month to month.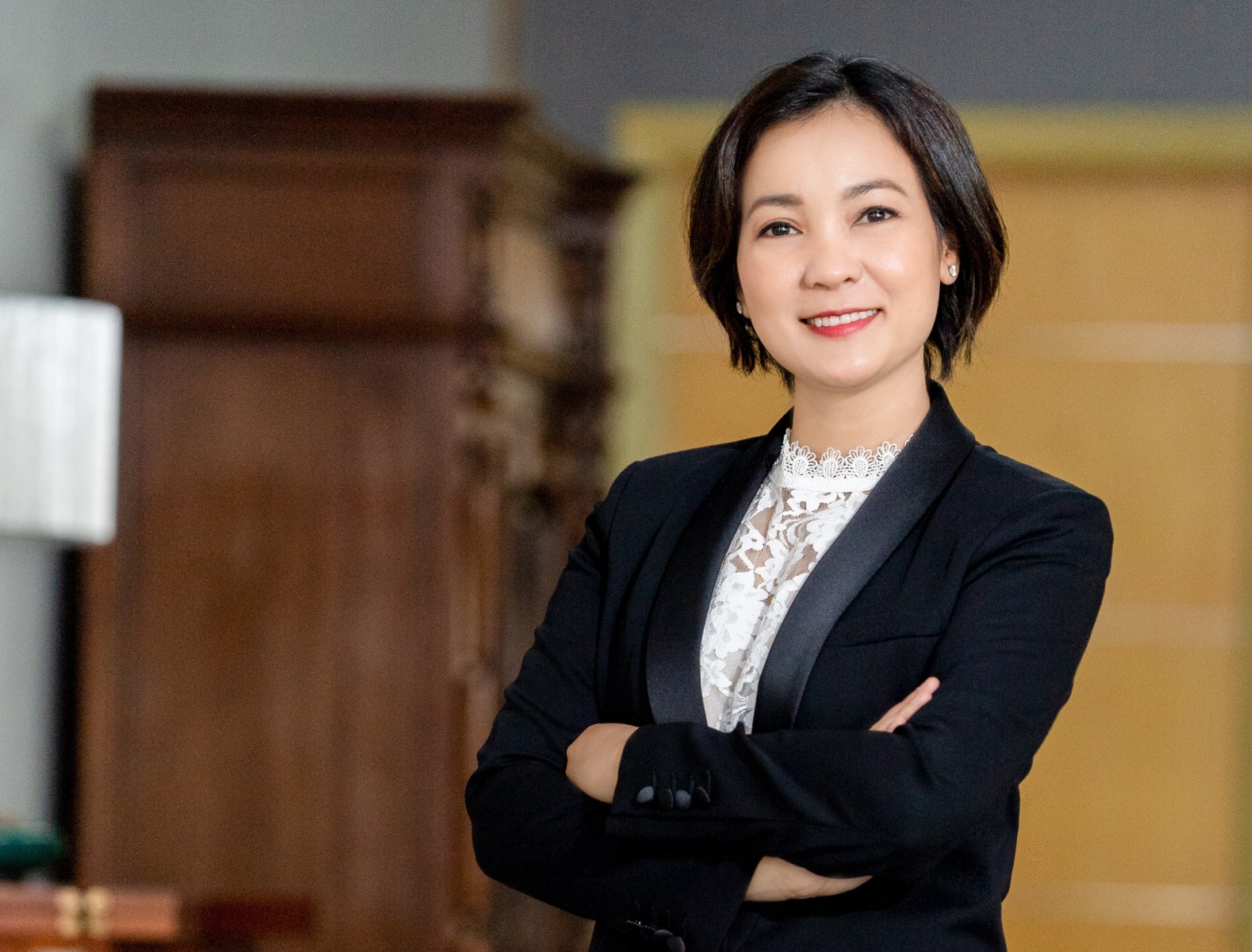 ​
H.E. Serey CHEA, official spokesperson, National Bank of Cambodia
Tell us more about the journey of Bakong's development and launch. How did NBC come up with the idea?
In 2016, NBC established a working group to explore the use of blockchain and DLT in payment systems. By early 2017, the group developed use cases under the auspices of Project Bakong, whilst prototypes were developed in the second half of the same year.
By mid-2018, a call for expression of interest from the banking and financial institutions to participate in the project was announced for the first time. Several financial institutions participated in the demonstration and discussion of the project. The first pilot testing of the Bakong system started on 18 July 2019, and on 28 October 2020, [we] announced the launch of the Bakong Payment System.
Looking ahead, NBC had started to explore several alternative technologies including DLT and blockchain. Hyperledger Iroha was selected as the platform for DLT to run on the project. The project is undertaken with the collaboration of SORAMITSU.
How has the launch of Bakong pushed the modernisation of Cambodia's payments and finance infrastructure?
The adoption of Bakong allows the public to enjoy value-added benefits at reduced costs. When customers transfer funds from their own banking account to Bakong account or vice versa, they bear no costs as the transactions would be free of charge. Electronic payment and fund transfer have also been made more convenient as Bakong connects many service providers with each other allowing customers to perform electronic fund transfer and make seamless payment whether the beneficiary is using the same bank or not, a situation not possible previously.
Furthermore, the Bakong clearing system reduces the processing cost and time compared to other retail payment systems that require a clearing process between banks. For instance, in retail payments, there is a need to establish a clearing process between banks, and it is inevitable to incur expenses related to the establishment of a separate clearinghouse and pledging collateral for risk management in the clearing process.
Bakong doesn't require this since there is a connection linked to a peer-to-peer network by both payer and payee due to its decentralized nature that enables transactions from participants be processed P2P and the platform proves resilient to cyber-attacks. Since banks and individual users are now brought into one DLT platform both banks and users no longer must face interconnectivity and interoperability problems.
What are financial authorities in Cambodia's official stance in regards to issuing their own central bank digital currency?
From NBC's perspective, currently, we don't have any policy direction to introduce CBDC.
Central banks in China, Indonesia, and Singapore have recently made moves to actively discourage, or even seek to ban cryptocurrencies. What is Cambodia's stance on decentralized finance/non-bank digital currencies?
In Cambodia, cryptocurrencies are not defined or regulated under the law. The NBC, the Securities and Exchange Commission of Cambodia, and the General Commissariat of National Police in Cambodia released a joint statement on 11 May 2018, aimed at warning individuals on the risk of such activities whilst restricting financial institutions to deal directly or indirectly with any cryptocurrency activities.
Our main concern was consumer protection. Cryptocurrency is a sophisticated asset class and could be difficult to regulate given the volatile nature of its value as well as the KYC challenges. Not many people in Cambodia understand what it is, but for those who have invested in crypto, it seems that most are driven by hype and possibly false promises by some introducers.
The general commissariat has received a lot of fraudulent activities complaints and this was the reason we acted in such a way. We don't see the immediate benefit of cryptocurrency to our economy and therefore would not want to divert our limited resources to design regulation and enforcement of it.

What future services do you plan to offer within the system?
The NBC will study the possibility to expand the functioning of Bakong as a payment hub; as an open banking platform to promote innovative products and services, and enhance payment efficiency, and use in cross-border payment and remittance.
Could you share with us your goals with Bakong?
The main goals of Bakong are to address the issue of interconnectivity and interoperability across platforms of payment operators; to attain efficiency (lower cost, faster speed, and more secure) in payment systems and promote financial inclusion; and to ease the Khmer Riel cash payment. We also aim to enact peer-to-peer cross-border settlement with other countries with similar systems in place.