How Hong Kong's livi bank aims to make banking more rewarding
They are amongst the first bank in the city to roll-out buy now, pay later services.
Shake your phone after paying via QR code, and receive some cash rewards in return. This is just one of the many ways that livi bank, one of Hong Kong's newest virtual lenders, is making banking more enjoyable and simpler for its clients.
Backed by BOC Hong Kong (Holdings), JD Technology and Jardines, livi bank—whose name comes from the concept of "living side by side with our customers"—operates with a philosophy of empowering customers to achieve their life goals and lead more rewarding lives with the help of financial technology, according to CEO David Sun.
"Core to our offering are ease of use and reduced costs. livi's customers don't have to maintain any "relationship balances", nor charge any fees to keep their account open," Sun told Asian Banking & Finance in an interview.
This meant breaking ground in simple yet new ways, such as becoming the first bank to introduce the 'buy now pay later' concept in the city when they launched livi PayLater in May 2021. It offers an instant flexible installment payment facility through a virtual Mastercard debit card, and features automatic instalments and flexible repayment periods between 3 to 36 months, with transparent costs and a promise of no hidden charges—granting users the freedom to choose how and when to pay.
The BNPL service gives customers the benefit of simplicity, flexibility and transparency—the three key elements that Hong Kong people today expect from their virtual bank, according to Sun.
And it seems that livi bank is on the right track. As of August 2021, the bank has surpassed 150,000 users, with livi PayLater alone attracting over 42,000 applications from since May up to early November 2021.
Asian Banking & Finance caught up with CEO Sun of livi bank to learn more about what the virtual bank's been up to since launching, their thoughts on Hong Kong's digital banking potential, as well as their future plans.
What pain points does livi bank aim to address?
livi represents a differentiated development strategy. We aim to fulfil unmet banking needs in the market, and the promotion of financial inclusion using innovative technology, while offering the additional benefits of an ecosystem platform.
We want to offer smart, simple, trusted and flexible digital financial solutions tailored to customers' everyday needs, anytime, anywhere in Hong Kong. The livi app offers a range of mobile payment solutions - through UnionPay QR Payment, livi Debit MasterCard, the innovative "Buy-Now-Pay-Later" product we call "livi PayLater", Faster Payment System (FPS) for making and receiving real-time transfers, as well as Electronic Direct Debit Authorisation (eDDA) so customers can pull funds from their existing bank accounts.
We also have an innovative 3-in-1 "liviScan" facility that offers ATM QR Cash, FPS Scan, and UnionPay Scan features powered by QR scan technology. All these products and services aim to provide a simple, delightful and convenient banking experience for customers.
We have focused on offering a series of ecosystem benefits and promotions, which include joining yuu from Dairy Farm, Hong Kong's largest rewards club, as yuu's exclusive virtual banking partner. Upon linking their yuu account with livi, yuu Points earned via livi will be credited automatically.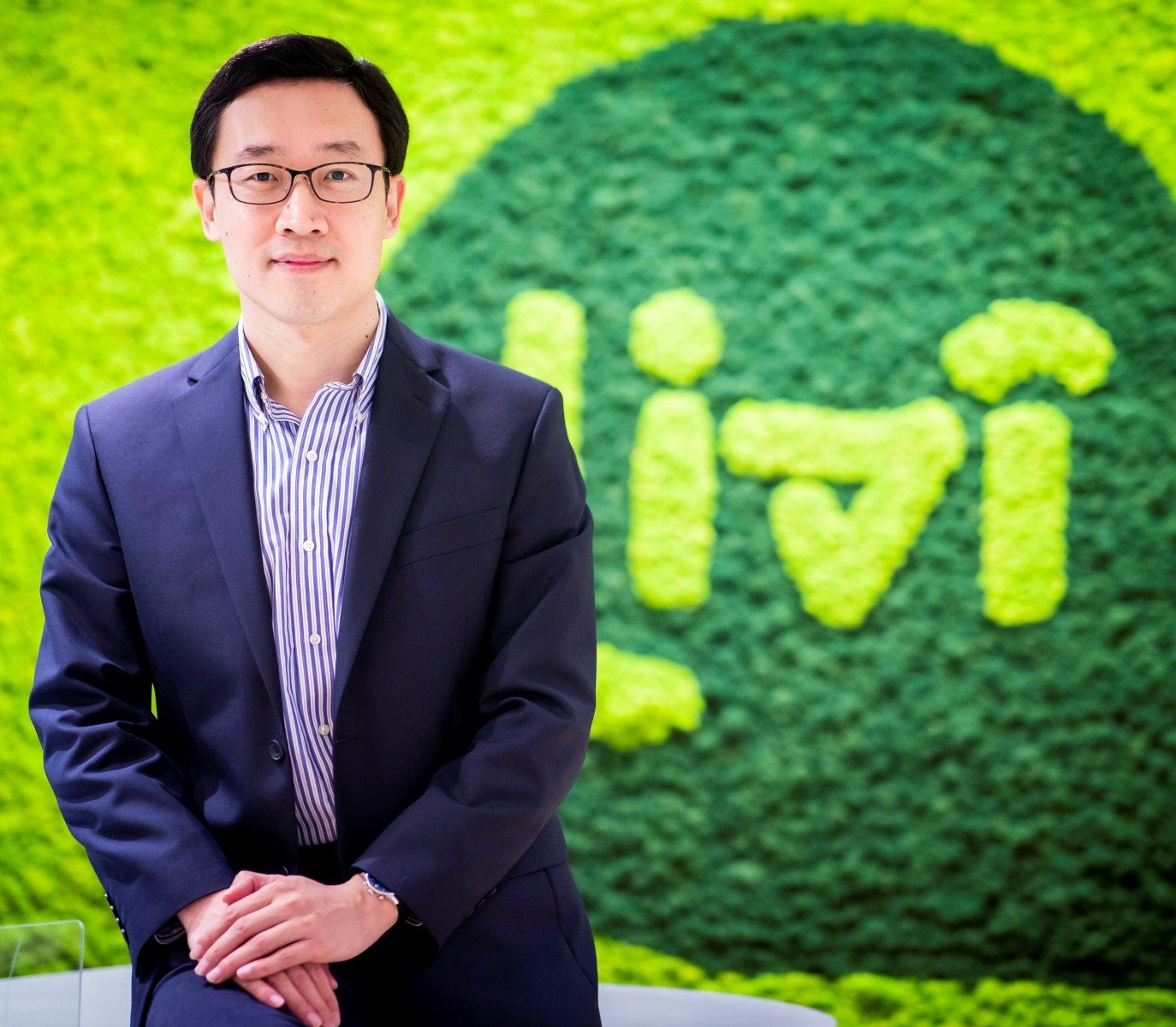 ​
David Sun, CEO, livi bank
Tell us more about your products and services. Could you share with us some of your most notable services?
We have introduced a number of digital products and ecosystem offers that have been well received by customers. These include liviSave, UnionPay QR code payment, the virtual livi Debit Mastercard, livi PayLater and our partnership with yuu. We offer convenience, simplicity and flexibility to customers with a unique digital first banking experience tailored to their everyday needs.
We take a measured approach in assessing livi Paylater applications. We developed an advanced credit risk assessment model which enables us to conduct assessment 24x7 with instant approval of the applications. It also enables customers who otherwise wouldn't be able to have easy access to traditional lending products to make purchases by instalments to fulfil their life goals. This product has helped us embrace financial inclusion.
Our systems carefully assess the customers' ability to manage the facility. Our ecosystem partnerships focused on the everyday needs of the HK customers, include yuu brands such as Wellcome, 7-Eleven, Mannings, KFC, IKEA, to electronics such as Samsung, Home+, OTO, and YOHO, to fashion brands such as Farfetch and HBX.
One of the things that livi banks said it stands for is that the bank "acts ethically and transparently "and will always have the courage to do what is right." How does this influence livi bank's operations?
As one of Hong Kong's challenger banks, we are aware that customers have high expectations for us. Our objective is to create a meaningful relationship with customers, [and] understand their needs and build trust. We believe that this can be achieved by having extensive understanding of our customers' needs and always staying ahead of market trends, for only then will the livi app become part of their daily lives.
And also empowering our colleagues by creating an open, vibrant and inspiring workplace that stimulates creativity, nurtures collaboration and instils pride.
And finally, serving the community by always being aware of the need to promote a sustainable, inclusive and socially responsible agenda that helps to change peoples' lives for the better.
Since launching, how has livi bank been received in Hong Kong? Could you share with us any numbers or anecdotes?
We have a growing customer base and increasing usage of the Bank's innovative product base – the total number of customers passed 150,000 in August 2021. Many of our new customers come from referrals, and this is very encouraging as it shows that customers see the value in our offers and recommend us to family and friends.
Our customers have given us positive feedback on our products and services. [A total of] 70% of our customers have activated the UnionPay QR Payment on the livi app, and nearly 70% are livi Debit Mastercard holders. These numbers show that customers are using our services for different purchasing needs.
Some 60% of the transactions are customers aged between 18 and 35, showing higher demand in the younger segments as they have a greater need to plan their payments over time.
What are your thoughts about being one of Hong Kong's digital-only banks? What is your outlook for digital-only banks in Hong Kong?
An increasing number of Hong Kong people are tech savvy. We believe it is not just restricted to young people, so we are looking at a broader customer base in terms of age and income that will see their everyday lives benefit from our products and business ecosystem. That is why we put a lot of focus on product innovation – we listen to our customers and aim to provide products and services tailored to their everyday needs.
Innovation requires a combination of care and courage. As security and quality are a must when dealing with our customers' hard-earned money, there is an important balance between being enterprising and pioneering on the one hand, and seeking to ensure the delivery of meticulous products and top performance on the other.
livi PayLater is a good example. We are the first bank in Hong Kong to introduce this "Buy Now Pay Later" concept, with flexible repayment periods and automatic instalments enable customers to manage their finances in a cost-effective way.
How have digital banks such as livi bank impacted or changed the banking landscape in Hong Kong?
Virtual banks have been steadily gaining momentum since 2020. According to a survey livi commissioned in mid-2021, more than 90% of Hong Kong adults were aware of virtual banks, while 43% of non-virtual bank customers would consider using virtual banks. 65% agreed that virtual banking is the future of banking.
We believe the development of virtual banks will foster digital innovation, promote financial inclusion and enhance customer experiences. They are convenient and personalized, and offer easy to use payment methods and products, while allowing the leveraging of ecosystem partners. Virtual banking is the way to go.
We believe that banks will continue to digitalise their operations. This will be from the front-end to the back-end, to provide more efficient and innovative financial services for the benefit of the Hong Kong people.
What other banking services will you roll out in the future? What's next for livi bank?
Our focus is on building a meaningful relationship with individual customers and encouraging them to use the livi app in their daily lives. We will launch products that meet the everyday needs of Hong Kong people. This will include consumer lending, insurance products and wealth management.
livi is actively supporting the HKMA's financial inclusion and Open Banking agenda. As Chairman of the Virtual Banking Committee of the Hong Kong Association of Banks, livi is working jointly with the other seven VBs to drive fintech innovation and financial inclusion in Hong Kong. We have plans to participate in the next phases of the Open API Journey to provide more personalized services and offers with the more seamless integration of financial services platforms.